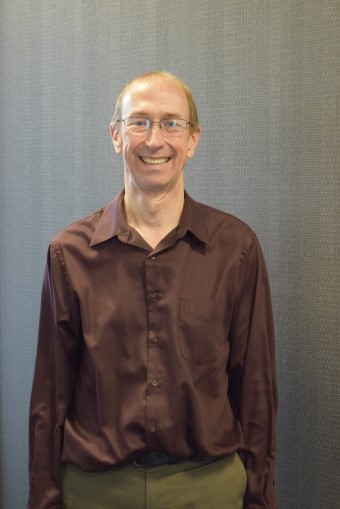 Present Position
Education
Bachelor of science in accounting from Western Governors University
Certifications & Designations
Certified Public Accountant
Specialties
Experience in tax, audit and business valuations
Extensive experience as a company controller overseeing financial statements, processes, etc.
Professional Involvement
American Institute of Certified Public Accountants
Nebraska Society of Certified Public Accountants
Charitable Involvement
Monthly volunteer providing food to the food insecure, event through my local church
What do you enjoy doing when you are not working?

I enjoy outdoor activities, physical fitness, cooking and most of all family time.
What is your background?

I'm originally from Campbell, Nebraska where I grew up on a farm. I met my wife while we were both attending the University of Nebraska-Lincoln. We lived and raised our family in Blue Hill, Nebraska where I was a pork producer and farmer for 25 years. We have adult children that live in Lincoln, Phoenix and Italy and really enjoy visiting them. I've been in my second career as an accountant since 2010.
What are your favorite industries to work with and why?

I enjoy the agricultural industry. Having worked in it for 25 years, I have a unique view of it from the non-accounting side.
What are your credentials/past experience for working in your position?

Eighteen years as a school board member in two different school districts taught me how to compromise and find solutions to difficult issues. People are very passionate about their school so you have to be a calming influence and be honest with them about the rationale behind your decisions. This experience prepared me for the human side of helping our clients.
What concept in your profession that applies to your entire life?

I try to put myself in the client's shoes. Give them the type of service and attention I would want someone to give to me.

In auditing, the concept of materiality is, simply, setting a threshold that anything under that threshold won't materially misstate your financial statements. I try to apply this concept to my entire life – basically, don't sweat the small stuff!In auditing, the concept of materiality is, simply, setting a threshold that anything under that threshold won't materially misstate your financial statements. I try to apply this concept to my entire life – basically, don't sweat the small stuff!Save