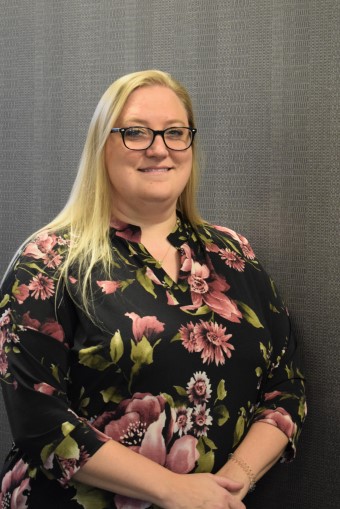 Present Position
Education
Associates in Applied Science (massage therapy)
What do you enjoy doing when you are not working?

Watching my kids play ball (basketball, football, baseball, and softball), crafting/cooking.
What is your background?

I grew up in Wyoming/Nebraska and have lived in Lincoln for 20 years. I previously worked at MacPractice as an Enrollment/Support Specialist. My favorite food is Mexican.
What do you do at BMG?

I am the Office Administrator. I welcome clients to the office by being upbeat and making them feel comfortable.
What makes you excited to come to work every day?

Co-workers – they make the culture in the office fun and happy to be around. Helping clients.
What concept in your profession that applies to your entire life?

Punctual, hard-working, goal oriented. Strive to make things as great as can be.
In auditing, the concept of materiality is, simply, setting a threshold that anything under that threshold won't materially misstate your financial statements. I try to apply this concept to my entire life – basically, don't sweat the small stuff!In auditing, the concept of materiality is, simply, setting a threshold that anything under that threshold won't materially misstate your financial statements. I try to apply this concept to my entire life – basically, don't sweat the small stuff!Save