Services
DELIVERING SOLUTIONS TO TOUGH BUSINESS PROBLEMS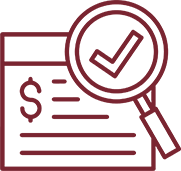 Firm-on-firm reviews are another one of the many services offered by BMG. We are a local firm with two partners, both with peer review experience on a national, regional, and local level. With our experience in the profession, we believe our input can help your firm achieve both quality and profitability. Our hourly rates are lower than national or regional firms, and are very competitive with other firms performing peer review services.
We perform our peer reviews for compliance with professional standards, not personal preferences.
If you are interested in finding out more about how BMG can help your firm through a Peer Review, please contact us so we can put together a proposal for you.