Services
DELIVERING SOLUTIONS TO TOUGH BUSINESS PROBLEMS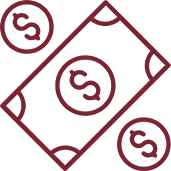 The payroll specialists at BMG allow for more flexibility in payroll preparation giving you a more "hands off" approach so you can focus on other tasks instead of spending time calculating wages and taxes.
Payroll services offered at BMG allow you several options:

We prepare your payroll in-house or at your office

Saves you the expense of check printing while giving your employees immediate access to their wages

Your employees can view their paycheck images and access their annual and prior period information at all times via a secure internet website.

Electronic submission of
tax forms and payments

Certified payroll capabilities as required by federally funded jobs

Personalized service to
fit your payroll situation

If you choose to prepare your own payroll, we can prepare the required monthly, quarterly, and annual returns

Ready-access to payroll reports make annual workers comp audits simple
BMG will not "hold" your money and pay it later like most payroll preparation services do. We can submit your payroll taxes to be paid the day they are due, not hold your funds in our accounts for days before the taxes are due.
Our payroll services can be modified to fit your needs; allowing you to get exactly what you need from payroll.