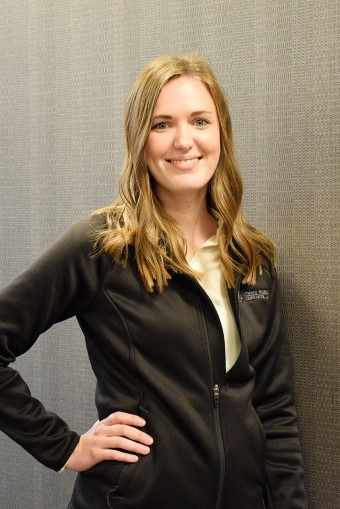 Present Position
Education
Bachelors in Accounting from the University of Nebraska – Lincoln
Specialties
Taxes
Payroll
Client Accounting Services
Professional Involvement
Member of the Nebraska Society of CPAs and the AICPA
What do you enjoy doing when you are not working?

I love spending time with my family, traveling, hiking, and watching football.
What is your background?

I was born in College Station, Texas and grew up in Lincoln, Nebraska. As a child, I was involved in sports, music, 4-H, and various self-directed entrepreneurial activities. In addition to putting on the requisite childhood lemonade stand, I enthusiastically sold gift wrap for the annual school fundraiser, performed magic tricks at the corner for $0.50 each, and I once even sold neighborhood parents subscriptions to a magazine I wrote and illustrated myself called "Kids Weekly".  After high school, I went to UNL, majored in accounting, and met my husband while working together at Hy-Vee. I started working in public accounting in 2013 as an administrative assistant.
What do you do at BMG?

I work with a lot of small business owners on income tax, payroll tax, and bookkeeping matters. Being involved in multiple facets of a client's financial and tax world, allows me to give the most helpful advice and provide the most value. It's rewarding to ensure business owners' confidence that their financial and tax related decisions are sound.
What are the values that drive you?

I believe in living out the golden rule – treat others as you would like to be treated.
What are your credentials/past experience for working in your position?

My husband, Jacob, and I purchased a wholesale bread and bakery products company in 2019. Owning and operating a small business has helped me truly understand the tax and financial matters that are important to so many of my clients.

In auditing, the concept of materiality is, simply, setting a threshold that anything under that threshold won't materially misstate your financial statements. I try to apply this concept to my entire life – basically, don't sweat the small stuff!In auditing, the concept of materiality is, simply, setting a threshold that anything under that threshold won't materially misstate your financial statements. I try to apply this concept to my entire life – basically, don't sweat the small stuff!Save