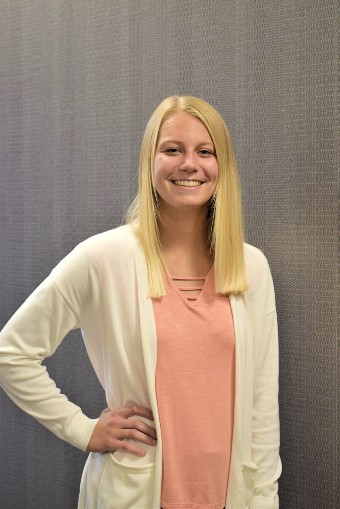 Present Position
Education
I am currently earning my Bachelor's in Accounting at the University of Nebraska-Lincoln.
Charitable Involvement
I am involved in and help with community activities around my hometown.
What do you enjoy doing when you are not working?

During the summer, I enjoy being outside and going to the lake. I love to water ski and go fishing. I also like to snow ski in the winter. Throughout the rest of the year, I enjoy doing things with my friends and spending time back home with my family.
What is your background?

I am from a small town called Western, located in southeastern Nebraska. The town is very small, with a population of only about 300. I loved growing up here because everyone in the community had a close relationship. I grew up here with my younger sister Kaylee, who is still in high school, and I love to support her at all her sporting events. Before BMG, I worked at a few restaurants and sports bars as a server. I am excited to now be a part of BMG!
In auditing, the concept of materiality is, simply, setting a threshold that anything under that threshold won't materially misstate your financial statements. I try to apply this concept to my entire life – basically, don't sweat the small stuff!In auditing, the concept of materiality is, simply, setting a threshold that anything under that threshold won't materially misstate your financial statements. I try to apply this concept to my entire life – basically, don't sweat the small stuff!Save