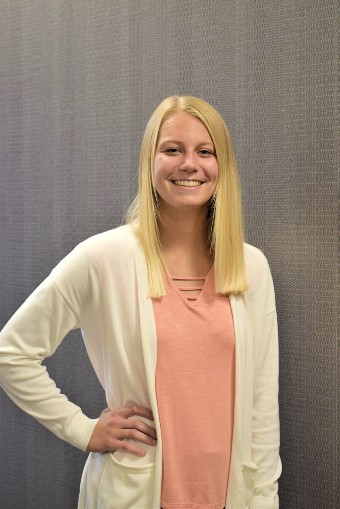 Present Position
Education
I am currently earning my Bachelor's in Accounting at the University of Nebraska-Lincoln.
Specialties
Tax preparation for individuals and small businesses
Bookkeeping
Payroll
What do you enjoy doing when you are not working?

When I am not at work, I enjoy being outdoors, watching Husker volleyball, traveling, and spending time with friends and family.
What is your background?

I grew up in a very small town called Western, located in southeastern Nebraska. After high school, I moved to Lincoln for college and have been here ever since. Before BMG I had other miscellaneous part-time jobs, but I am glad I have found my way here!
What do you like about working at BMG?

I love that everyone at BMG works as a team. Everyone is willing to take time to help each other make sure that all projects are done in a timely and professional manner.
What are three words to describe BMG?

Hardworking, Professional, Respectful
What makes you excited to come to work every day?

I love that each day is something new. There are so many types of projects to work on, and I never know what will be landing on my desk.
In auditing, the concept of materiality is, simply, setting a threshold that anything under that threshold won't materially misstate your financial statements. I try to apply this concept to my entire life – basically, don't sweat the small stuff!In auditing, the concept of materiality is, simply, setting a threshold that anything under that threshold won't materially misstate your financial statements. I try to apply this concept to my entire life – basically, don't sweat the small stuff!Save