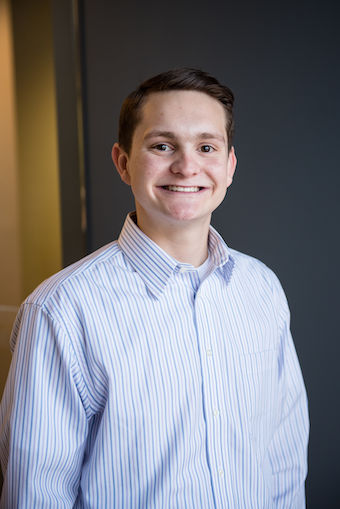 Present Position
Education
Bachelors in accounting from UNL
MPA from UNL
Specialties
Individual tax preparation
What do you enjoy doing when you are not working?

Sports are a major part of my life. I enjoy playing and watching sports with friends, (especially Soccer) Favorite sports teams = Manchester United, Nebraska Cornhuskers, Kansas City Chiefs, and the Boston Celtics. I also enjoy listening to music.
What is your background?

I grew up in Omaha. My parents and sisters had a major impact on who I am today. I grew up in a very "Nebraska" neighborhood with very friendly neighbors. Before I started with BMG, I was attending college. I also had a tax preparation internship as well as an audit internship.
What do you do at BMG?

Tax preparation and bookkeeping.
What makes you excited to come to work everyday?

The co-workers and clients I get to interact with are the main reason I am excited to come to work every day.
What are the values that drive you?

Hard-work, Respect, and Kindness In auditing, the concept of materiality is, simply, setting a threshold that anything under that threshold won't materially misstate your financial statements. I try to apply this concept to my entire life – basically, don't sweat the small stuff!In auditing, the concept of materiality is, simply, setting a threshold that anything under that threshold won't materially misstate your financial statements. I try to apply this concept to my entire life – basically, don't sweat the small stuff!Save